Region 2 – Waikato & Bay of Plenty
| | | |
| --- | --- | --- |
| IPA Region 2 Chairperson | Brian Husband | brianlesleyhusband@xtra.co.nz |
| IPA Region 2 Vice Chairperson | Sililo Levae | levae8@gmail.com |
| IPA Region 2 Secretary | Howard Carseldine | lynward41@gmail.com |
| IPA Region 2 Treasurer | Murray Bardsley | thebardsleys@xtra.co.nz |
| IPA Region 2 Hosting Officer | Ronald Richardson | ronbeth31@gmail.com |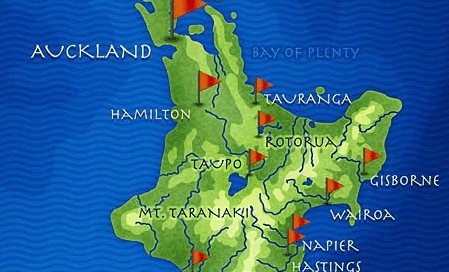 Region 2, IPA New Zealand section, is situated in the heart of the North Island. It includes Waikato and the King Country, the Coromandel, the Bay of Plenty, and the Eastland. This area extends from Raglan on the west coast to Gisborne on the east coast, from the Coromandel Peninsula in the north to Taupo in the south. This is the region where Hobbiton is situated but we are short of members from this particular area and are making big steps to rectify this.
In the center is Rotorua, which is the most popular tourist area of the North Island, it has the most energetic thermal activity in New Zealand, and it also has a large Māori population, whose cultural activities are among the most interesting and accessible in New Zealand and if you want all the adrenaline activities this is where to be.
Region 2 currently has about 116 active members, which includes both operational and retired members.
Contact details for our Regional Officers are available on the individual region pages. Our National Officer's contact details are available on the National Officers page. You can also use the Contact Us page form to get in contact with our national team.
If you want to join the IPA, please use the Join IPA page form.