Region 6 – Southern District
| | | |
| --- | --- | --- |
| IPA Region 6 Chairperson | Colin Lind | ipanz.region6@gmail.com |
| IPA Region 6 Secretary | Vacant | |
| IPA Region 6 Treasurer | Vacant | |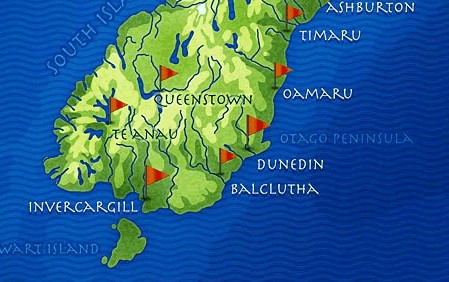 Region 6, IPA New Zealand section, has world-class scenery including Queenstown, Central Otago (Lord of the Rings locations and Gold Medal wineries), Wanaka, Milford Sound, Stewart Island, Invercargill, and Dunedin.
There are numerous ecotourism opportunities in this area which include Albatross breeding and wildlife sanctuaries. Heritage buildings abound in Dunedin and Oamaru.
There is plenty to do in the regions, from fishing to skiing to tramping and boating. Come and see for yourself.
Our membership here in Region 6 stands at about 50. We are proud to say it's not that crowded here – so come visit, stay and even join us!
Contact details for our Regional Officers are available on the individual region pages. Our National Officer's contact details are available on the National Officers page. You can also use the Contact Us page form to get in contact with our national team.
If you want to join the IPA, please use the Join IPA page form.