International Police Association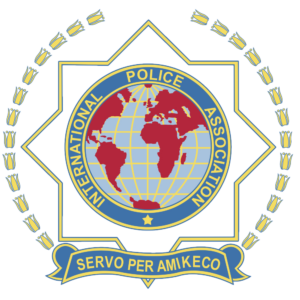 About   IPA   New Zealand

The International Police Association (IPA) is a Friendship Organisation offering learning, travel, and leisure benefits for serving and retired Police personnel. It is the largest international Police organization of its kind in the world, founded in 1950, with over 372,000 members in 68 countries on 6 continents.
The New Zealand Section of the IPA was founded in May 1966 and admitted as the 40th section in September 1966. It has evolved into a prominent section within the world-wide IPA family, and has a membership that continues to grow year by year.
Our Association is open to all serving and retired members of the New Zealand Police. We also welcome retired Police personnel who have settled here in NZ.
Arthur Troop – – IPA Founder
Arthur Troop was born on December 15th, 1914 in Lincoln, England where he spent his childhood. He later studied at Ruskin College, Oxford and thereafter at Avoncroft Agricultural College in Worcestershire.
On June 19th, 1935 Arthur joined the Lincolnshire Constabulary. After the Second World War, he set about the task of restoring friendship amongst police officers, with the goal of founding a worldwide friendship organisation. At that time he experienced considerable opposition from his superiors and from the British Home Office.
Happily, not all of his superior officers doubted Arthur's competence and, on the first day of January 1950, the IPA was founded, using the motto Servo per Amikeco which, in Esperanto, means 'Service Through Friendship'. Arthur became the first Secretary-General of the British Section and his vision became a reality.
He worked untiringly to encourage the founding of other national sections, and the IPA message quickly took hold. In 1955, at the inaugural International Executive Committee meeting in Paris, Arthur became the first International Secretary-General, a position he held until he stood down in 1966.
In the Queen's Birthday Honours List of 1965, Arthur Troop was awarded the British Empire Medal (BEM) for his work in founding the IPA. In addition to the BEM, he later received many awards from abroad including the Cross of Honour from the President of Austria, an Honorary Doctorate from Canada, and the Golden Sword of Hungary by that country. The Arthur Troop Statue was erected in Hungary and a bust of Arthur Troop has recently been unveiled at Schloss Gimborn in Germany. Annual scholarships are also awarded to IPA members in Arthur Troop's name.
He retired in 1966 and became an ex-officio member of the International Committee (Permanent Executive Bureau). He regularly attended international meetings where his advice was respected and heeded. At the 11th World Congress in 1985 he became the first recipient of the Association's Gold Medal and at the 26th IEC Conference, in 1995, Arthur was awarded the IPA World Peace Prize.
Sadly, following a long illness, Arthur passed away on 30th November 2000. At a dedication service in 2003 his widow, Marjorie, unveiled a Memorial Plaque in his honour at Christ Church in Stamford, Lincolnshire.
Click here to view Arthur Troop's description of the IPA logo.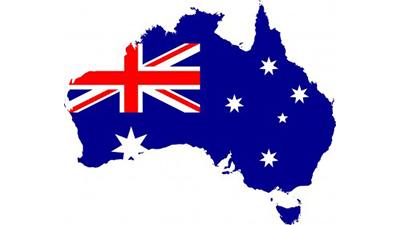 IPA Australia AGM-NCM, Serving Police Officers Day
IPA New Zealand Section is calling for expressions of interest from financial IPA New Zealand Section members to attend Serving Police Officer Day Australia – 13th-16th October, 2022 Melbourne Victoria.  
There are two positions available, those interested in attending should forward an Expression of Interest (EOI) along with a brief CV to reach Secretary General Darrell Strick no later than 31st May, 2022, ipanz.secretary.general@gmail.com
Successful members will be notified after this date following panel selection.  
United Nations

The International Police Association is an independent body made up of members of the police service, whether on active duty or retired, and without distinction as to rank, sex, race, colour, language or religion. The Association is committed to the principles set out in the Universal Declaration Of Human Rights as adopted by the United Nations on 10th December 1948.
Disclaimer

The International Police Association is a friendship organization. We do not investigate any crimes. If you wish to report a crime then please contact the New Zealand Police or click the image above and use the "Online Reporting Tool".
Contact NZ Police

To help keep New Zealand as safe as possible we've introduced a new way to contact Police for non-emergencies: call 105 or go online, click the images above.
111 – Emergency
105 – Non-emergency
*555 For road incidents that are urgent but not life-threatening